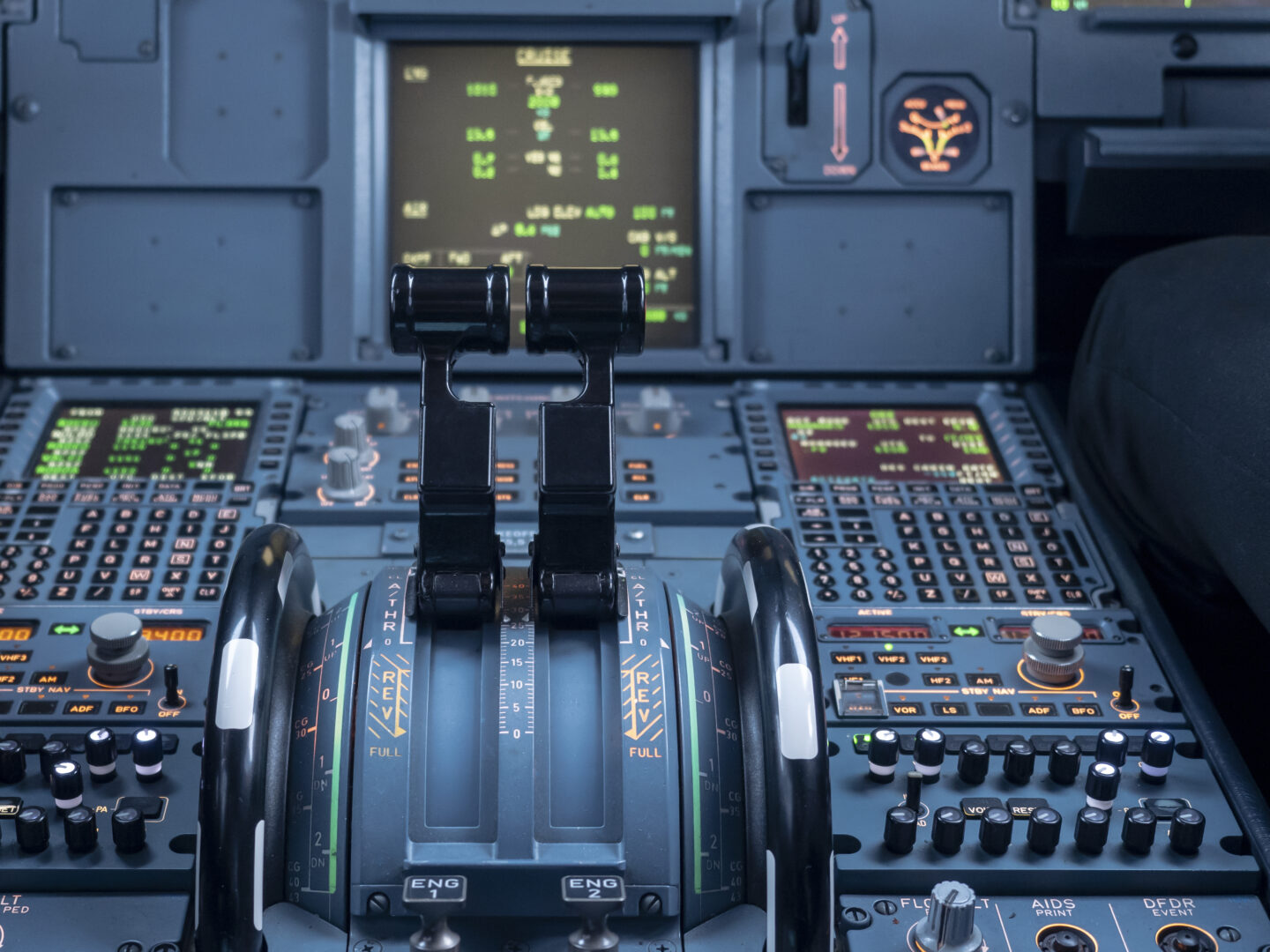 Our position detection solutions
The operation of the various flight control systems, such as the rudder, the actuator or the throttles, requires the detection of the position of certain mechanical parts.
Depending on the needs of sealing, hermeticity, available space or specific interface, PETERCEM is able to propose a reliable and customized solution, in compliance with the requirements of the aeronautics and space industry.
For this purpose, PETERCEM has the G3, T3 and Z3 electromechanical microswitch ranges, recognized for their reliability for more than 50 years, as well as the capacity to propose specific inductive sensors, according to the customers' needs.
Our backlit push buttons
Our C-Switch product is a backlit push button that can be integrated perfectly on the front panels of control stations and can indicate a customizable legend. With a square shape, this push button equipped with 2 contacts, is available in two variants, impulse or latching, in order to meet the majority of the needs for control functions.